We decided to decase the MAME computer.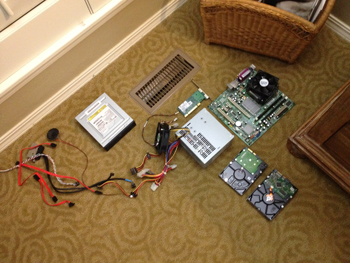 The tower case is bulky and there is not a good way to afix it to the arcade cabinet so that it won't move or fall over if we move the cabinet. A little www research led us to a bench test computer "case" that is basically a flat panel made of plexiglass with all the necessary mounts for the ATX mother board, power supply and drives.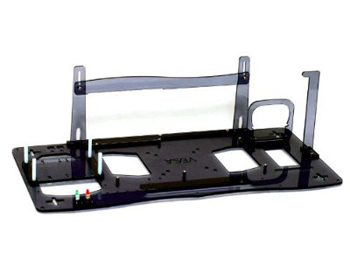 So, while waiting for parts to show up it occurred to us that with the various components just out in the open, it would behoove us to tidy up the computer a bit. First thing was the industrial grey PSU (that's computer speak for Power Supply Unit). We decased the PSU and decided to paint it Gloss Orange and Hammered Finish Black.
The bare case, ready to paint: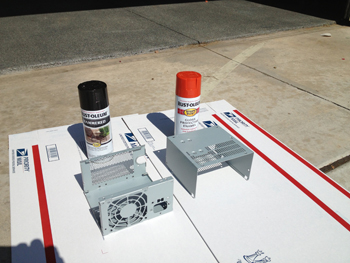 Painted and in oven to hard set the finish (170° for about 2 hours):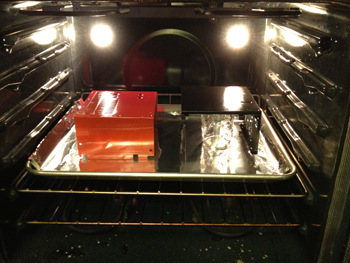 The finished case waiting to be reassembled: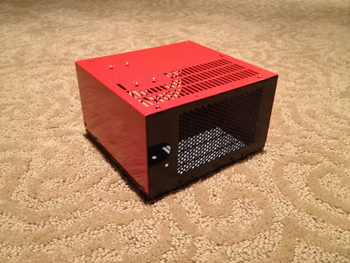 We are also going to replace the fans (PSU, CPU and case) with these: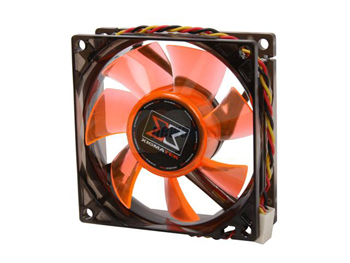 We have (2) 80mm (PSU and CPU) and (2) 120mm (case and cabinet). These have 4 LEDs in them so the fans glow orange when they are running!