Or a hard drive. A hard drive loaded with emulators, frontends, ROM images, video previews, artwork, etc.

Oh Boy! Sir Nick at ROMCollector.com hooked us up. Now the fun part. Plug it into the computer that BFG acquired for the MAME build and see if all the games work. A complete report will be posted as soon as possible.
BFG also spoke to Rick Nieman at Nieman Displays and we will be getting a 27″ Flat Tri-Mode CRT Display from him.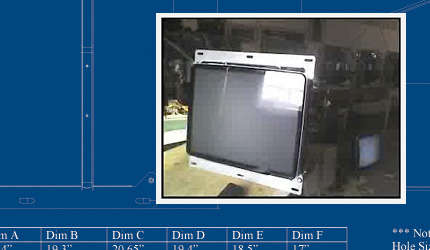 Rick spent 25 years in the video display industry. He offers a broad range of open frame crt based video displays. Most of these are tailored to the arcade industry. Rick has been easy to work with and easy to reach by email and phone.
So far, BFG and I have been really pleased with how friendly and helpfull the entire MAME and Arcade community has been. This is our first foray into DIY MAME cabinet building, and the community makes getting your feet wet a lot easier.