Finished and installed the monitor glass mounts today. Once all the mounts were cut and fitted they got a coat of black paint except for the tab that fits in the slot, then they got glued in place:
Lower Left Mount: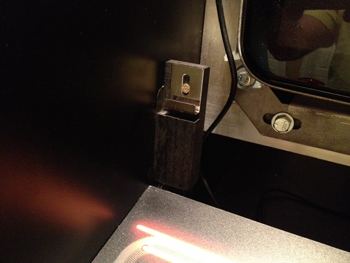 Lower Right Mount: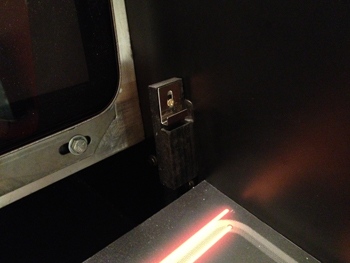 Upper Left Mount (notice that the block allows the glass mount to move up to put the glass in, then slides down to hold):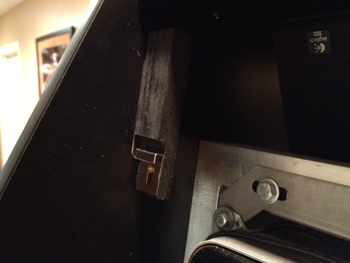 Upper Right Mount: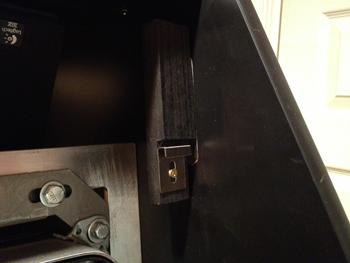 With them painted black and fitted very tightly into the grooves they almost disappear in the cabinet: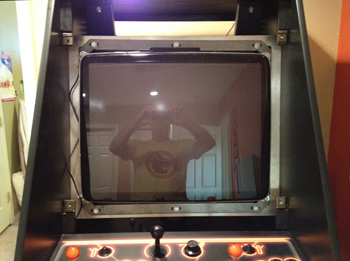 Tomorrow we will go the City Glass and order the 27″ x 29″ x 1/4″ tinted glass to fit here. We also need appropriate velcro to attach the admin panel and the speaker grill.