Well, after several minor setbacks the monitor is installed and working! We milled the frame out to the dimensions necessary for the monitor and made some special nuts for the mounting bolts since the slots for the bolts were no longer slots but more like notches.
With the frame bolted into the cabinet we picked up the monitor and slid it into place. It fit perfectly and once bolted in is solid as a rock.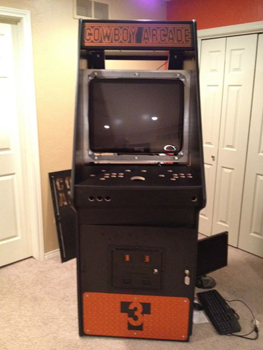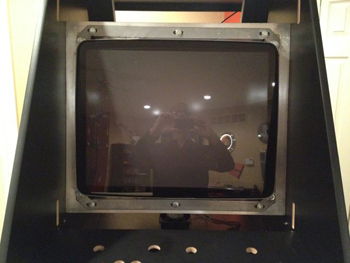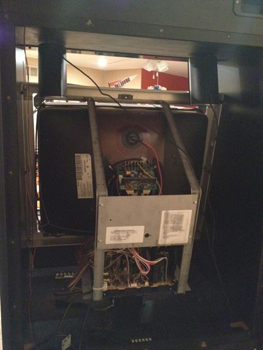 Of course, we had to go ahead and hook up the computer and get something up on the display. So we cobbled the pieces together and switched everything on and…
The monitor made a series of clicking noises accompanied by flashes on the screen and then nothing. Then it would repeat. Not what we were expecting. So I emailed Rick Nieman and described the problem I was having. (Remember that I bought this monitor almost two years ago.) I sent the email at 6:09 and he responded before 6:30. That my friends is customer service!
Turns out I just needed to set the display resolution of the computer correctly and all was well.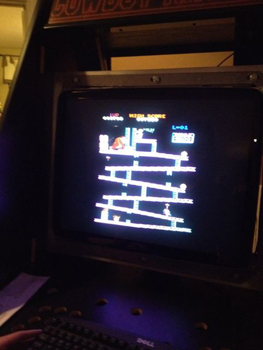 We have a LONG way to go, but it is so cool to see Donkey Kong (and Dig Dug, and Centipede, and Joust, and Tempest – the kids played games using the keyboard until I made them go to bed) on the monitor in MY arcade machine!