Well, no project gets done without some adjustments to the plan…
THE BAD NEWS:
Got the monitor out of storage to install in the cabinet (a Nieman Video 27″ Flat Tri-Mode CRT Display) and it will not fit in the mounting frame. I designed and built the frame from measurements I got off the specs for the monitor, but they are slightly off and there is no room for error.
THE GOOD NEWS:
After measuring several times (just to be sure) and overlaying the new dimensions on the drawing it appears that we can mill out some material and make everything work!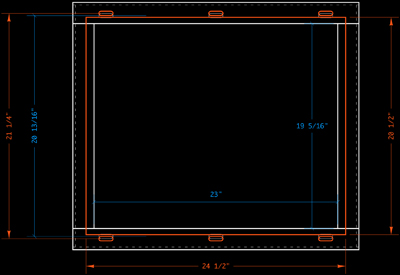 So, into the shop we go tomorrow to fix things and then back on track.