Got the back lights mounted on the back panels tonight. I was waiting for the 4-40 Nylon screws and lock nuts to come in, so when they arrived in the mail today I knew what I was going to be doing this evening!
I had originally drilled the holes to mount the brackets based on what I thought would be most aesthetically pleasing (which would be funny if it weren't a little tragic since this is the BACK of the cab!) However, it had been a while since I had the lights out of the box and I had forgotten that the brackets coincided with particular locations on each light, namely, the ends. So once I had put all the brackets on and gotten the lights out of the box, none of them would fit. I know no one reading this has ever done something like this, so I am sure you cannot imagine how overjoyed I was.
Soooo, I re-marked and re-drilled all the mounting holes. Luckily, the wrong holes are under the lights once they are mounted, so all the people who are not going to see the back of the cab will also not see that I screwed up the mounting holes.
Here are the mounting brackets on the back: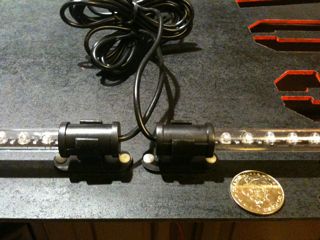 And the way they look on the inside of the cab: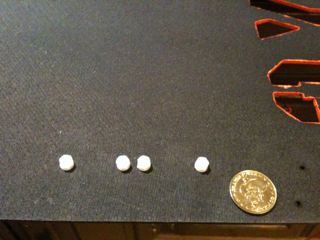 Here is what the four light bars look like mounted on one panel: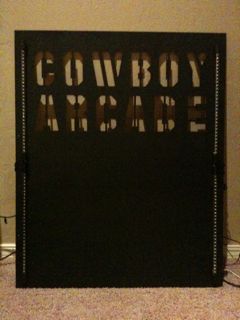 And here are the lights turned on: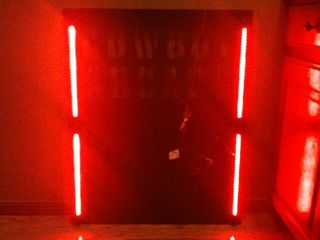 But what is really cool is how it will look when the cab is against the wall: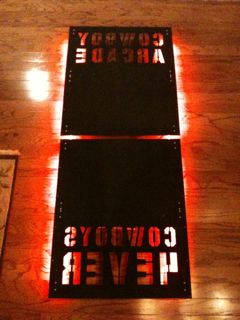 Hopefully the materials for the cab come in tomorrow or Thursday and we can start cutting parts!