More progress on the back panels. Last night I laid out and drilled all the holes for the screws to attach the back panels to the cab and for the brackets to hold the led light bars for the ambient light effect. This morning I painted both sides of both panels satin black.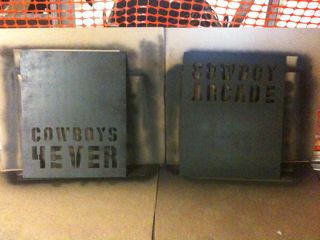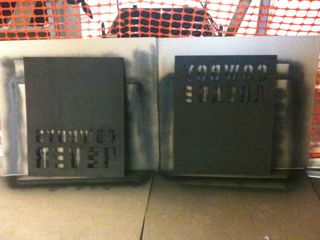 At this point I have already done way more than is reasonable for something that is going to be up against the wall and never even seen. But since I am OCD and NOT reasonable, I couldn't stop there. So…I painted the inside edge (1/8″ thick material) of all the letters orange.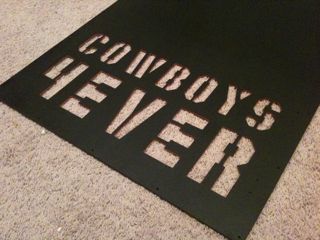 It is a little hard to see in the above shot, so here is a closeup: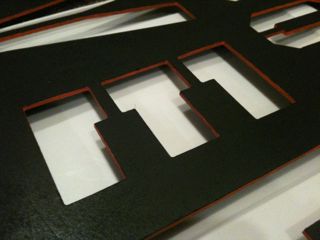 And here is an angle where you can see more of the orange.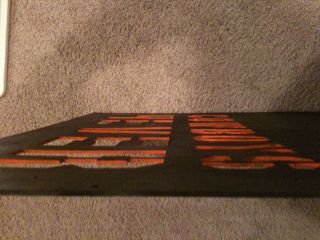 I took me about 2 hours to do each panel. I love how it looks! I will know it is back there whenever I am playing on my cab, so it was worth it to me. My wife is certain that I am insane.